Project topic areas
Robotics

Interactive Art

Relational Models

Computational Neuroscience

Relational Representations
and Reinforcement Learning
This REU site focuses on integrating machine learning into real-world applications though interdisciplinary collaborations. Machine learning techniques enable computing devices to automatically discover how to extract salient information from complex data sets and how to optimally perform tasks. Applications include robot control, severe weather prediction, computer security, brain-machine interfaces, computational neuroscience, bioinformatics, law, and interactive art. Students will receive training in a variety of areas, including statistical machine learning, embedded system design, empirical methods, sensor processing, control, embedded interfaces, technical writing, oral presentation, ethics, and graduate school preparation. Each student will be paired with a faculty mentor who is an expert in machine learning and with a supporting mentor who is an expert in the real-world application domain.
2010 Eligibility
Eligible students are undergraduates who:
Are currently enrolled in a university or college program

Are considering graduate studies and/or a career in the areas of embedded systems and/or applied machine learning
Will graduate between the Fall of 2010 and the Spring of 2012 (currently sophomores and juniors, respectively)

Are citizens or permanent residents of the United States or its possessions
Program Timing
Due to the advanced nature of this topic, students will be involved during both the summer and academic year (March - October). During the summer, students will spend a 12-week period working full time at either the University of Oklahoma or the University of New Mexico. During the academic year, students will participate from their home institution via video- and teleconference. This latter time (about 5 hours per week) will be used to prepare for the coming summer and to complete experiments and writing projects.

We are no longer accepting applications.
Program Information
Linkes to Previous Years' Programs
Faculty
Andrew H. Fagg

Amy McGovern

Jedidiah Crandall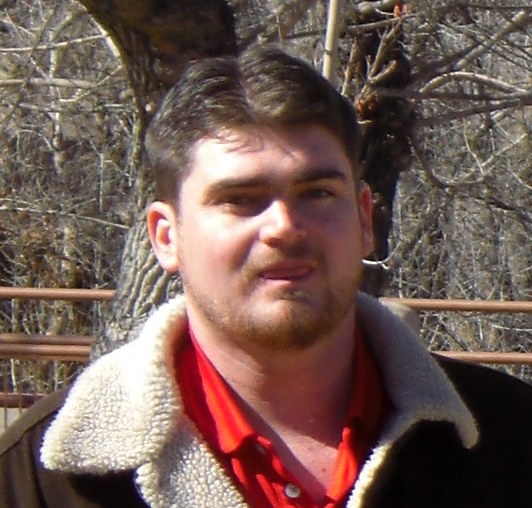 Rafael Fierro

Dean F. Hougen

Terran Lane


Theresa Cullen
Supporting Mentors
Jerry Brotzge
Center for Analysis and Prediction of Storms, OU

Adam Brown
School of Art, OU

Rodger A. Brown
NOAA/National Severe Storms Laboratory, OU Campus

Vince Calhoun
ECE, UNM

Kelvin K. Droegemeier
School of Meteorology, OU

Emily Meazell
College of Law, OU

Melanie Moses
CS, UNM

Robert Rennaker
Aerospace and Mechanical Engineering, OU

Michael Richman
School of Meteorology, OU

Chris Weaver
CS, OU